Ghostbusters (later called Filmation's Ghostbusters) is an animation series produced by Filmation and created by Marc Richards in 1986. The series was based on Filmation's 1975 live-action television show The Ghost Busters and it is not to be confused with Columbia Pictures film Ghostbusters (or that film's subsequent animated television show The Real Ghostbusters). The success of Columbia's (unrelated) film spurred Filmation to resurrect their own property, producing an animated series based on the characters from the earlier TV show. The pictures on this page are a collection of artworks created for this series.
THE STORY
Jake Kong Jr, Eddie Spencer Jr and Tracy the Gorilla, with the help of Ansa-Bone, a talking skull phone; Skelevision, a talking television; Belfrey, a pink talking bat; and Ghost Buggy, their talking ghost car, have dedicated themselves to ridding the world of the evil ghost and wizard Prime Evil, and his cast of henchmen from the The Fifth Dimension..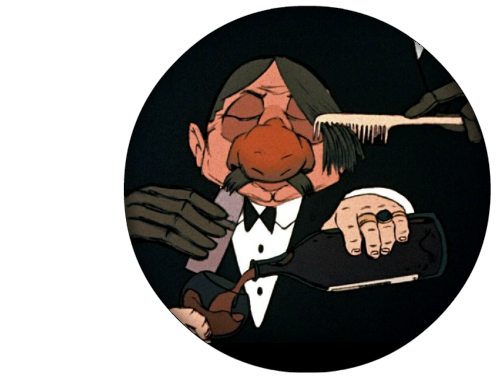 Discover thousands of model sheets, concept designs, background paintings from the best animation movies and TV series!